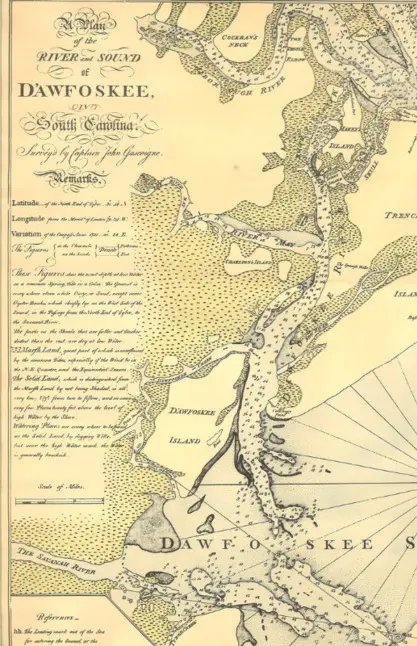 Daufuskie
Island's History
Daufuskie Island Historical Foundation provides you with everything you need to learn about the island's notable past. From its pre-Colonial days through the mid-20th century, we'll let you discover the island's historical moments.
A Series of Land Occupations
Daufuskie Island was occupied by native Indians prior to the arrival of European explorers in the 16th century. Islanders sided with the British during the Revolutionary War. Plantations covered the island prior to the Civil War when they were occupied by Union soldiers. Freed slaves resided in the island and grew cotton until fields were ruined by the boll weevil.
The End of the Oyster Canning Industry
Canning for the famous Daufuskie island oysters ended when local oyster beds were closed in 1951 due to pollution from the Savannah River.
Electricity came to the island in 1953 and telephones in 1972. However, with few opportunities for work, the population shrank to less than a hundred people. This event left a legacy of rich Gullah history.
The Island's Growth and Development
In the 1980s, tracts of land facing the Atlantic Ocean were purchased, development began, and the island was rediscovered as a historic treasure.
At Daufuskie Island Historical Foundation, we are always open to any questions you may have about the island and our museum. Get in touch with us today if you would like to learn more.